We are born to do a lot of things,but firstly,and mostly we are born to die.We can change the order of things pour the sugar first and then the coffee maybe.But,after you drink it,the cup is always empty.
I'll be honest-it took me a while to figure out what was going on in the movie-not plot-wise,just background wise.There were no whirring machines,or steel plates breaking out of muscles, yet there were beeping bracelets that you kept on as if you were a rabid dog-the only give away.
Based on Kazuo Ishiguro's novel of the same name,Never let me go is an intense British romance of many layers.The main characters of the novel Kathy,Ruth and Tommy are born in a petri dish as are all the students in Hailsham,east Sussex,raised only to give away what gives life to them.Their life,though meant to be,are not as clinical as their birth.They are born neither of love,lust or mistakes,but of perfectly concocted chemical precision-yet they do love,care,lust and make an occasional mistake.
Each one of us Completes-some earlier than others,some in different ways than others.Kathy,Ruth and Tommy are meant to complete in the same way,they however are given the liberty of time.The first, the second or the third donation-which will it be?
Though a science fiction,the very essence of the film is grounded in human nature.Nature is generous-wild,unforgiving,unfair and unpredictable at times,but not so much as man.If man gives you something,he expects a whole lot more in return.If he gives you life,you bet your ass someday he is going to ask for it back.
Whats a life in which you know you might never buy a cup of coffee-or even if you do,that you have to learn it as though the usual order of things are not meant to be a part of your life?The most insignificant,the most mundane reception feels like dabbling with the constellation every proverbial lover promises to fetch.
It's not a Notebook or a Dear John-I don't know if it will promise you tears or a lump in your throat.No,that it definitely does.But,I bet it would make you reach for your heart,reassure it that you're alive,lucky to have a life-however imperfect and glad for the realization that you have power to mend it,to make it better-that it always is up to you.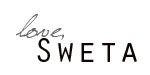 P.s:Huge thanks to Sam for recommending this movie :)I'd never get anywhere with music and movies without him :)